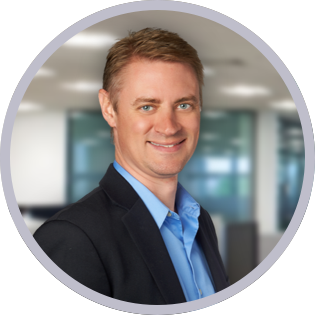 JEFF NIEMAN, Chief Executive Officer
Jeff is the CEO of Meduit, where he is responsible for leading a top notch team of professionals, maximizing performance and accelerating growth.  Jeff works to ensure our industry leadership with state-of-the-art accounts receivable management, a sophisticated and highly experienced healthcare financial consulting team, and advanced technology to consistently deliver revenue cycle excellence.
Jeff is an experienced executive in healthcare RCM, call center management and insurance claims processing operations. Most recently, Jeff was the Chief Operating Officer for Navigant Cymetrix, a revenue cycle management company serving over 200 hospitals. Jeff has also held leadership positions at Conifer Health Solutions, Humana and HCA (Hospital Corporation of America). He has a BA in economics from Bellarmine University in Louisville, Kentucky where he graduated Magna Cum Laude.
MIKE COFFEY, Vice Chairman
Mike is responsible for Meduit's strategic direction and assessing future growth opportunities.  He began his career at Deloitte & Touche and Ernst & Young, honing his analytic skills in healthcare financial consulting. In 1998, Mike was selected by a large physician network to serve as Vice President of Operations, overseeing 1,400 physicians and more than $500M in billings throughout the central billing office.
In 2017, Mike worked with a team of executives that included Chad Polk to build Meduit, with the financial backing and strategic partnership of NexPhase Capital Partners, a leading private equity firm with proven expertise across the healthcare sector. Mike holds his BA in Finance and BS in Accounting from the University of North Carolina Charlotte. He earned his MBA from Queens University, McColl School of Business, in Charlotte, NC.
CHAD POLK, President and Chief Sales Officer
Chad is primarily responsible for top-line sales growth and maintaining strong relationships with clients of companies in the Meduit portfolio. He also partners with the senior management team and Board of Directors to develop and execute strategies that leverage and promote collaboration across the Meduit family of companies.
Chad is a skilled revenue cycle management professional with more than 20 years of experience in the industry. He started his career at First Data Corporation as a Sales Specialist in the early 1990s. In 1994, Chad joined PMAB, Inc., a MedA/Rx integrated revenue cycle management company focused on delivering leading edge solutions for every state of the accounts receivable cycle. Chad earned his BA in Business/Marketing from Catawba College.
STEVE VILLA, Chief Financial Officer
Steve joined Meduit in 2018 and oversees finance, accounting, mergers & acquisitions and compliance for the company.  For nearly two decades Steve has served in key operational and financial roles for private equity portfolio companies and has led numerous acquisitions, debt and equity financings.  His career experience includes completing a successful IPO process as well as 10 years at Price Waterhouse Coopers in both their New York City and Paris offices.  He earned his BS degree in Accounting from Babson College.
GREG RASSIER, Chief Operating Officer
Greg joined Meduit in 2019 and is responsible for overseeing the company's day-to-day operations.
Greg brings with him a wealth of experience as a Revenue Cycle Strategist, Executive and Consultant, where he focuses in the design, implementation and transformation of the healthcare revenue cycle and call center solutions. He is an expert at creating process efficiency and partnering with our customers to provide industry-leading revenue cycle solutions.  He has over 25 years' experience in operations, process management, technology-driven automation, mergers & acquisitions, organizational assessment and consulting.  In addition to his recent work as a strategic transformation consultant, he has held executive leadership roles with Convergent, Inc., and Conifer Health Solutions.  He has a BA in Economics from Washington State University.
Jason Petrasich, Senior Vice President of Artificial Intelligence
In his role as Senior Vice President of the MeduitAI™ team, Jason drives revenue cycle solutions powered by artificial intelligence (AI) that support healthcare providers' operational, clinical and financial health. He has over 25 years of RCM experience and specializes in revenue cycle process design, efficiency and resource optimization. Over the course of his career, Jason has led numerous initiatives using AI technologies to fuel quality and superior service.
Prior to joining Meduit, Jason served as National Vice President of Revenue Cycle for Prospect Medical Holdings, Inc., Vice President of Operations for Navigant Cymetrix, and Senior Director of Operations Planning for Conifer Health Solutions. He earned his Master of Business Administration from Pepperdine University.
DOUG MARCUM, Senior Vice President of IT
A seasoned revenue cycle management leader, Doug brings more than two decades of industry expertise to Meduit. He is responsible for technology implementation and innovation that supports high growth and stability for networking and infrastructure, cloud-based solutions, business intelligence analytics, and speech analytics. He ensures that Meduit, its clients, and their patients benefit from industry leading security initiatives.
Doug most recently served as Chief Information Officer at Receivables Management Partners (RMP), part of Meduit LLC. Prior to RMP, Doug held numerous roles at Ontario Systems over a 16-year period, including Product Director for Telephony, Manager of Strategic Account Support Department, Solution Consultant, and Implementation/Conversion Specialist. He earned his Bachelor of Science in Finance and his MBA in Business Management from Ball State University.
OLIVIER WITTEVEEN, Senior Vice President Product Development
Olivier brings to Meduit over 20 years of business and technology experience in healthcare revenue cycle management. He oversees the product development and business intelligence groups at Meduit and is specifically focused on developing and expanding our proprietary and innovative solutions to support the RCM market.
Prior to joining Meduit in 2021, he served as the Chief Information Officer for Avadyne Health in the San Diego area and previously served as the Chief Operating Officer and Co-founder of Benchmark Revenue Management.
Olivier received a Master of Management and Finance from Erasmus University Rotteredam and earned an undergraduate degree in Modern History from the University of Amsterdam, both in the Netherlands.
DARRELL BRYANT, SENIOR VICE PRESIDENT OF HUMAN RESOURCES
Darrell is responsible for leading a best-in-class HR organization that works collaboratively across the entire Meduit enterprise to achieve the company's strategic business imperatives.  With the executive leadership team, Darrell fosters a strong sense of culture, innovation, and teamwork throughout the organization, supporting employee engagement, talent management, and positive employee relations through comprehensive HR programs and policy.
An experienced HR executive, Darrell's career spans all human capital disciplines, focusing on initiatives that increase employee satisfaction and ensuring that all employees are treated with fairness and respect.  Before joining Meduit, Darrell served as Chief HR Officer at HSM Solutions, and held HR leadership roles at The Hershey's Company and Parsons Brinkerhoff/WSP.  He earned his BS degree in Business Management from Wingate University.